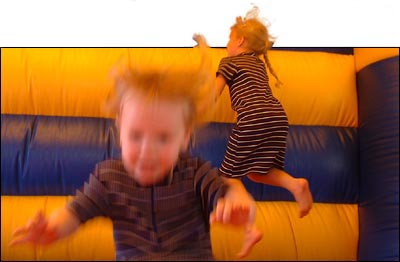 News
My presentations from the talks I gave last month are now avaialable. They were developed for viewing on Safari or a Gecko based browser at 800x600 resolution. Since they use a bit of fixed positioning they don't do so well in IE for Windows. You've been warned...
August 5, 2003
On July 28, 2003 I'll be speaking at Web Design World in Seattle. My presentation is titled, "From Tables to Styles: CSS-Based Redesign."
For more information visit the Web Design World site.
And, if you are looking to save even more money, I'll be speaking at WebVisions3 in Portland on July 18. Registration is only $75 for a day of speakers including Kelly Goto and Jeff Veen, trade fair, wrap party and more!
May 22, 2003
Come the end of July, I'll be at Web Design World, along with other speakers including Jeffrey Zeldman, Carrie Bickner, Jim Heid, Curt Cloninger, Kelly Goto, and more. (Quick, what sets me apart from the aforementioned list? I haven't written a book!) I'll be presenting From Tables to Styles: CSS-Based Redesign.
In other CSS news, Zeldman has written up a nice mini-essay on Rules Based Design (as opposed to Grid Based Design), and Christopher Schmitt shares 50 ways to style your headings.
April 30, 2003
New in Tips: The World Wide Web, a three legged stool...
December 23, 2002
Recently posted at iBlog:
December 12, 2002
I've written a new article for A List Apart called CSS Design: Taming Lists.
September 29, 2002
Sometimes it's the little things that set a design apart from the rest. To that end I've added a new Technique called Hanging Punctuation.
August 29, 2002
I inadvertently uploaded an older version of this page earlier, so I took the opportunity to change the image above. As you were...
August 28, 2002